Editor and publisher apologise to 'Birmingham six' man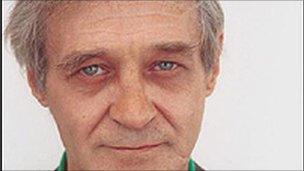 A man wrongly convicted of the 1974 Birmingham pub bombings has accepted undisclosed libel damages following a suggestion there were grounds to believe he was guilty.
Paddy Hill spent 16 years in prison before his conviction was quashed in 1991.
He took High Court proceedings over a reference to him in a book of Irish poetry.
His lawyer said it was seriously defamatory to Mr Hill.
Mr Hill took legal action after he was mentioned in 'An Anthology Of Modern Irish Poetry'.
In the preface to a selection of poems by Pearse Hutchinson - including British Justice dedicated to Mr Hill - editor Wes Davis wrote that Mr Hill was "one of the six men accused, perhaps wrongly, of bombing a pub in Birmingham, England".
Lucy Moorman told Mr Justice Eady, in the court in London that as well as being seriously defamatory to Mr Hill, it had also been extremely damaging to the reputation of the Miscarriages of Justice Organisation (MOJO) which he had set up following his release.
"Mr Hill fought for years to establish his innocence and to rebuild his life and restore his good name," she said.
"It is immensely frustrating and distressing for him that such an allegation appears in a book like the Anthology of Modern Irish Poetry, which is intended to be authoritative and which may well be in circulation for many years to come."
Ms Moorman said that Mr Davis and the publisher Harvard University Press accepted that the allegation was without foundation.
They agreed to pay Mr Hill damages and his legal costs and gave an undertaking that the words would be removed from any future editions.
Counsel for Mr Davis and the publisher offered their apologies.