High pressure affects some TV and radio reception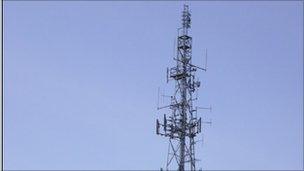 High pressure is causing reception problems for some viewers and listeners across the UK.
Analogue and digital television and radios may be affected along with FM radios.
There should be no effect for satellite or cable viewers.
The high pressure is expected to remain until the weekend.
Viewers with analogue television may notice the picture is a bit grainier or see some fine banding across the screen.
Digital viewers and listeners may find their signal locks up temporarily.
On FM, you might hear some interfence and foreign stations might be suddenly receivable.