Scam accused Kevin O'Kane 'living lavish lifestyle'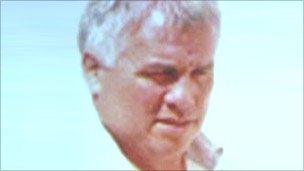 A businessman accused over an alleged multi-million pound property scam is still thought to be leading "a lavish, Mercedes lifestyle", a court has heard.
Kevin O'Kane, 51, of Ballynease Road in Portglenone, denies 171 charges over an alleged Turkish holiday home scam.
He is also facing a creditor's petition brought by Nicholls' (Fuel Oils) Ltd.
In a bid to resolve that case, it has now been suggested that the 51-year-old could sell a property and hand over proceeds of up to £84,000.
However, before he can do that an injunction preventing him from disposing of any assets would have to be lifted.
That order was put in place as part of proceedings brought by 80 property investors from Northern Ireland who claim they have been cheated.
They are suing Mr O'Kane over millions of pounds paid out in deals for property at the Golden Beach holiday resort on the Aegean Coast.
He denies any wrongdoing and claims he is himself the victim of a scam.
After a judge dealing with the civil proceedings was informed of the proposed property sale, a solicitor representing some of the investors outlined their fears.
Darren Toombs told the High Court: "They are of the view that Mr O'Kane is essentially haemorrhaging money out of his business to maintain himself in a certain lifestyle."
He said there was a perception that "Mr O'Kane continues to live a lavish and, as one client put it to me, a Mercedes lifestyle. And we are not talking about a 10-year-old battered Mercedes."
During the hearing it was suggested that the businessman could list all of his assets and liabilities.
His barrister, John O'Hare, said he was not in a position to state whether this would "paint a particularly rosy picture".
He also contended that priority should, at this stage, be given to the Nicholls' petition.
Mr O'Hare, who confirmed the proposal to sell one of his client's properties was made "on the hoof" asked for more time to study the overall liquidity of Mr O'Kane's fuel business.
The judge agreed to a one-week adjournment in the case.
Mr Justice Deeny also confirmed that the investors' litigation would not be heard until the criminal proceedings are completed next year.