Ervine's brother expected to be new PUP leader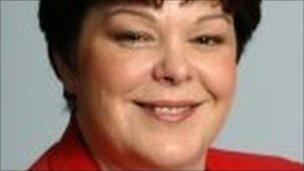 The Progressive Unionist Party is set to elect a new leader on Saturday.
It's expected to be Brian Ervine, brother of the former PUP leader David Ervine who died more than three years ago.
The party's last leader, Dawn Purvis, left the PUP because of its ties with the UVF which was believed to be behind the murder of Bobby Moffatt on the Shankill Road in June.
Mr Ervine, a teacher, said he wanted to carry on his brother's legacy.
He has defended his decision to support the retention of links with the UVF.
"I believe that the channels should still be opened and in the great scheme of things over the past 10 years there hasn't been a complete cessation, but it has eased tremendously," he said.
"That's due to progressive men in those organisations and the restraining influence of the PUP."
Dr John Kyle has been standing in as interim leader since Dawn Purvis' resignation.
He does not support continuing the link with the UVF but said he will not make any final decision on his future until after the leadership election.
Related Internet Links
The BBC is not responsible for the content of external sites.