Bogus letters fuel Bangor planning battle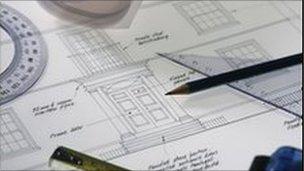 A car dealership has said it is not behind a bogus letter campaign aimed at supporting the controversial re-development of its site in County Down.
They were all written in favour of a major revamp of the Sammy Mellon and Sons Hyundai dealership in Bangor.
However, 10 people contacted the Planning Service to say they did not send the letters.
It's the latest twist in a battle between the dealership and objectors, who are opposed to the re-development of the town centre site.
One Bangor man, who did not want his name published, said he was shocked to receive a letter from the Planning Service acknowledging his support of the Mellons' development.
Speaking to the Spectator newspaper, he said: "Somebody is at their work, this is skullduggery."
Mellon and Sons said the company did send out duplicated letters to members of the public to drum up support but denied that any of them were forged.
In a statement the firm added: "We can confirm we have not forged any letter or stolen anyone's identity.
"We decided to give people who did agree with our plans a chance to express their feelings. Therefore we constructed a letter and left it in various public places for people to sign and fill in.
"In five days we had over 300 completed letters. We could be found guilty of being naive, thinking that nobody would abuse our campaign with underhand tactics."
The company said the bogus letters were a "set-up" to undermine the firm's reputation.
The Department of Environment said the Downpatrick Divisional Planning Office has received 397 letters of objection to the re-development and 337 letters of support.
In a statement it added: "The letters of support are the same duplicated letter signed off with individual names and addresses.
"However the Department has been contacted by 10 individuals to date who have received acknowledgment letters but advise that they did not send a letter to the Planning Service."
The Department said it has removed the individual details of the complainants from its database but is keeping the letters on file.
Related Internet Links
The BBC is not responsible for the content of external sites.