Campbell moved over death threats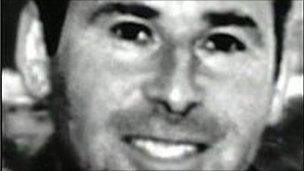 A man alleged to be a senior member of the Real IRA has been moved to a secure wing in prison after receiving death threats from the organisation.
Liam Campbell, 47, is in Maghaberry facing extradition to Lithuania to face charges of plotting to smuggle weapons to the dissident republicans.
He is one of four men found liable by a civil court for the murders of 29 people in the 1998 Omagh bomb attack.
There have been reports of a feud between rival factions of the Real IRA.