IT firm Fujitsu to create up to 50 jobs in Londonderry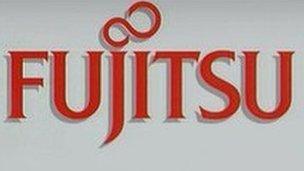 The IT company Fujitsu is to recruit up to 50 new staff at its Londonderry office.
Fujitsu already employs about 150 people at the premises at Timber Quay.
A company spokesperson said the recruitment drive was a result of a strong performance by its Northern Ireland operations.
The main recruitment event will be held at the Derry office next Tuesday 26 October between 1600 and 1900 BST.
Michael Stuart, the operations manager of Fujitsu UK & Ireland, said the jobs would pay wages of between £20,000 and £50,000 per year.
"We're looking for experienced IT professionals, right through to graduates," he said.
"These are real high quality jobs and representative of the success we have had in Derry since opening our new facility."
Mr Stuart said this latest recruitment drive was part of the plan Fujitsu announced when it arrived in Derry in 2007 to eventually expand its workforce to 300.
Related Internet Links
The BBC is not responsible for the content of external sites.