Holyland Halloween trouble fears discussed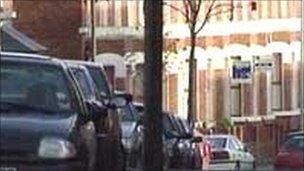 A meeting has been held to discuss how to avoid disorder in south Belfast's Holyland area at Halloween.
The area, which has a high student population, has seen significant street disturbances over the last five years.
A Halloween planning group met earlier this month in a bid to prevent disruption to local residents.
It included representatives from the police, Belfast City Council, the University of Ulster and Queen's University.
A range of measures have been brought in or are in the process of being implemented.
The introduction of CCTV into the area;
An increase in the number of community safety wardens;
An increased police presence at key times of the year;
Deployment of student liaison officers at key times of the year;
The launch of the 'Respect' campaign;
Enforcement of alcohol bye-laws.
Last year, several police officers were hurt and property damaged in trouble involving hundreds of young people on St Patrick's day in the area.
Twelve arrests were made during the trouble, which cost £35,000 to police.
On St Patrick's day this year, Belfast City Council installed 12 CCTV cameras and employed 25 council wardens to patrol the area.
About 80 students union representatives wearing green vests also helped out, serving tea and quelling potential sources of trouble.
The trouble was greatly reduced compared to previous years.
It is understood similar measures are to be put in place at Halloween.
On Monday, South Belfast assembly member Anna Lo asked the minister for employment and learning about the preparations for Halloween.
After outlining preparations already under way, the minister, Sir Reg Empey, said he planned to host a further Holyland Stakeholder Forum on 27 October, and would be inviting key stakeholders along to the event.