Financial fears for the future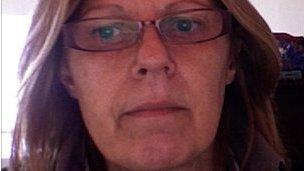 Pamela Vasey from East Belfast has four children aged 20, 18, 15 and 10. She runs an architectural business with her husband but the recession has hit the company's profits.
Pamela, 52, now fears budget cuts and an increase in third level fees will put more pressure on the family's fragile finances.
"My eldest daughter is in the second year of her degree in Liverpool. When she was growing up we hoped we would be able to fund her through university," Pamela told the BBC.
"But we are both architects and the recession has hit us deeply.
"She has to rely on student loans, which are about £7,000 a year. By the time she finishes she will owe £21,000. My son is filling out his UCAS forms at the minute so he will be in a similar situation.
"We encourage the kids to apply for courses that will allow them to travel.
"When they graduate I imagine they will look for work in the UK but they may now have to go further afield."
Pamela said George Osbourne's plans to axe child benefit for families who earn over £44,000 a year might hit her income her a few years ago, but not now.
She added: "At the moment our incomes are so reduced we probably won't be affected.
"We ran a successful practice for 15 years. We employed eight people, now that's down to three and could possibly go down to two.
"It's very hard. One of the guy's worked here for 10 years.
"We have had to make adjustments at home too. We are much more conscious of things like, when we have the heating on.
"We are always looking for cheaper ways of doing things."