Minister warns of £1.4bn health funding shortfall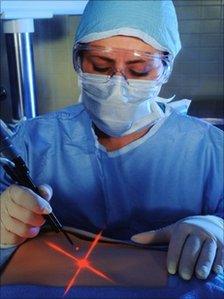 Health Minister Michael McGimpsey has warned that his department could have a £1.4bn black hole in its budget due to spending cuts.
Responding to an Assembly question from his Ulster Unionist colleague David McClarty, the minister said he needed £5.4bn a year by the end of 2014-15.
He said that if current assumptions about cuts were true, he understood he would get just £3.9bn a year.
The minister reiterated that he wanted his budget ring-fenced.
He added that his department had a history of underfunding compared to its counterparts across the UK.
In his written answer he listed reasons why his budget needed to rise to £5.4bn by 2015:
Last year, Northern Ireland had the fastest growing population in the UK
It is projected to have the fastest growing elderly population up to 2020
NHS pay deals are negotiated for the whole of the UK
He added that as the health service got better at saving people from life-threatening illnesses, it would incur higher long-term costs for care.
Earlier this month, the chief executive of the Health and Social Care Board, which decides which services to commission warned that that if the budget was not ring-fenced, there would be "tough times" ahead.
John Compton said that would include an "element of rationing" and "fewer people working for us".
The minister has said that he wants to protect front-line services as much as possible, indicating that he will seek to target red tape.
Related Internet Links
The BBC is not responsible for the content of external sites.