Arrest as Newtownhamilton fuel laundering plant raided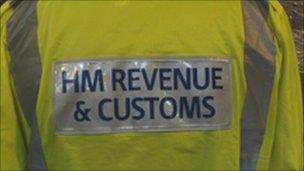 A man has been arrested following the discovery of a diesel laundering plant and 60,000 litres of toxic waste at an oil storage yard in County Armagh.
The operation in the Newtownhamilton area had the capacity to produce up to 8m litres of illicit fuel a year.
The premises were raided by the PSNI and the UK's Revenue and Customs.
Nineteen thousand litres of laundered fuel, four filtration units and a vehicle were seized. The man who was arrested has been released on bail.
Revenue and Customs' Mike Connolly said: "Any fuel laundering is unregulated and dangerous but the volume of waste on this site is staggering.
"The by-products from the laundering process can cause severe damage to the environment with taxpayers and local ratepayers having to pay for the clean up costs.
"We continue to work closely with our colleagues in the Organised Crime Task Force (OCTF), to stop the damage this criminal activity causes to our communities, to local businesses and the environment."