Minor ailments scheme facing cutbacks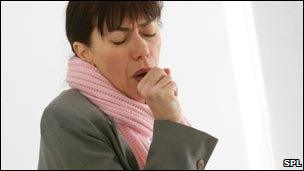 The Department of Health is cutting the number of conditions which can be treated under the Minor Ailments Scheme.
Since 2005, the public has been able to access free NHS treatment at their local pharmacy for some conditions.
From 1 November, the service will not apply to coughs, colds, sore throats and nasal symptoms.
The Pharmaceutical Contractors Committee said the move would increase pressure on GPs.
Its chief executive Philip Greene described it as a "devastating blow for patients" and said the service should be retained.
He added: "With community pharmacies' costs being much lower than GP costs, in terms of the actual consultation and the drugs that may be prescribed, it would represent a huge saving to the department as well as increasing access for patients to GPs."
The BBC recently reported that another initiative, providing prescriptions free of charge, was costing the health service an estimated £20m a year.
BBC Northern Ireland health correspondent Marie Louise Connolly said this was money the service could ill afford to lose.
"This latest move would suggest that the department is perhaps re-doing its calculations and, with winter approaching, had decided that it it might be best to charge for those products instead of handing them out free over the counter," our correspondent added.
SDLP health spokesman Tommy Gallagher said he would be raising the issue with the health committee at Stormont "as a matter of urgency".
He said that it had been a popular service with more than 3,000 people using it every month.
He added that he was concerned the department had taken the decision "without any consultation with professionals involved, such as pharmacists."
Related Internet Links
The BBC is not responsible for the content of external sites.