Pipe bomb found in County Antrim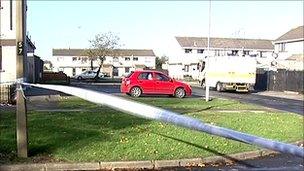 A number of people had to leave their homes after a pipe bomb was discovered in County Antrim.
The device was found in the Firmount Drive area of Antrim town.
It was attached to the letterbox of a ground floor flat.
The device has been taken away for further examination.