Woman's bail conditions relaxed for Lady Ga Ga concert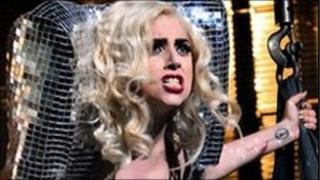 A woman charged with wounding her partner with a knife has had her bail conditions relaxed so she can go to a Lady Ga Ga concert in Belfast.
Hayley Mitchell, 32, of Sullenboy Park, Cookstown, is alleged to have attacked the man twice earlier this month.
Ms Mitchell was ordered to live with her mother, abide by a curfew from 8pm to 8am and refrain from alcohol or entering licensed premises.
However, the conditions will be relaxed so she can go to Saturday night's gig.
The offences are alleged to have taken place on 1 and 10 October. Ms Mitchell is charged with grievous bodily harm and common assault.
The victim suffered a four inch cut on his upper lip, a cut to the head which required two staples and a number of other injuries to his face.
When police attended one of the incidents they found the accused "highly intoxicated" an officer told Dungannon Magistrates Court on Wednesday.
At her first court appearance Ms Mitchell was refused bail, as she was at a follow-up application at the High Court on 15 October.
Addictions unit
On that occasion the lord chief justice said there was too much of a risk of reoffending, but agreed a "structured release" would be considered, if Ms Mitchell attended a community addictions unit.
On 19 October compassionate bail was granted with the relevant structures and bail terms in place. This included her having no contact with the injured party or consuming alcohol.
On Friday 22 October, the charges against Ms Mitchell were formally withdrawn as the injured party did not want to proceed.
However, on Monday 25 October he contacted police to say the defendant had breached the terms of bail and he now wanted the charges to proceed.
The judge said: "I am persuaded to grant bail but stringent conditions must be put in place to ensure there is no more violence."
Bail was set at £500 and the case is due to be updated on 24 November.