Amphetamines worth £4,000 found at Coleraine play park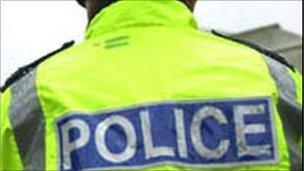 Drugs worth about £4,000 have been found at a play park in Coleraine.
The amphetamines were discovered at Kylemore Road in the Drumard Drive area of the Heights on Tuesday.
Constable Mark McCallion, who seized the drugs, said it was highly irresponsible for anyone to leave drugs in a play area.
"I am asking parents to remind their children not to touch or consume any items they find when playing outside," he said.
"Drugs taken other than by prescription are dangerous and any parent concerned that their child may have inadvertently consumed illegal drugs should seek urgent medical advice from their GP or the Accident and Emergency Department at the Causeway hospital."