Ballymurphy victims' families seek new inquest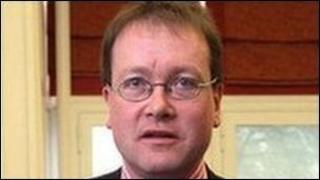 The attorney general has been asked to order new inquests into the killing of 11 people by the British Army in west Belfast's Ballymurphy area in 1971.
Sinn Fein and victims' families requested the inquests when new material was handed to John Larkin.
The submission includes inquest verdicts, eyewitness statements and Catholic Church archives.
The request was made under the Coroners Act which allows the attorney general to order a fresh inquest.
A spokesperson for the Attorney General's office confirmed that the submission had been received and would now be considered.
The 11 victims were killed by the army in August 1971 in the 36 hours after the internment of IRA suspects.
Paramilitary activity
A Catholic priest and a mother of eight were among those shot dead.
The shootings in Ballymurphy happened during the Army's Operation Demetrius, during which people arrested on suspicion of involvement in paramilitary activity were interned.
The troops claimed they opened fire after being shot at by republicans.
The families have been campaigning for an independent international investigation into the shootings.
Sinn Fein president Gerry Adams said on Friday that there were very serious concerns about the original inquest.
Down and Connor Bishop Noel Treanor said in July that he was supporting calls for an independent international inquiry into the deaths and a government apology.
Dr Treanor made his comments after announcing the release of previously unpublished Church archives.
The documents included a report based on eyewitness accounts of the events taken about two weeks after the killings.
According to the Church, the accounts include that of a "serving member of the British army, a member of the British Navy who returned to his ship shortly after the shootings, and an ex-Irish Guardsman".