Caitriona Ruane tells school it must change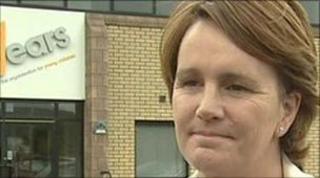 The education minister has opened a new wing of a grammar school - and told it it must change its policy of selecting pupils based on their academic ability.
Caitriona Ruane performed the opening ceremony at St Dominic's Girls Grammar on the Falls Road.
Also present was Irish President Mary McAleese, who is a former pupil of the west Belfast school.
The new £15m extension block was paid for by the Department of Education.
The school hosted breakaway transfer tests for 280 pupils on Saturday.
Ms Ruane said it must meet the needs of all children in the community, not just the academically gifted.
The principal of St Dominc's said she did not want to get involved in the politics of academic selection, but said no changes to the personality of the school were planned.