Housing associations' bosses' salaries defended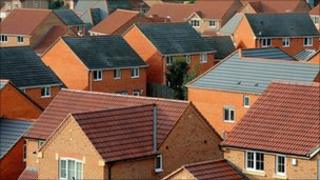 The body representing NI housing associations has defended salaries paid to chief executives.
Housing Minister Alex Attwood has called for association chiefs to take a voluntary pay cut after revealing six of them earn more than £85,000 a year.
He also questioned how some executives could get £5,000 pay rises each year.
Chris Williamson, from the Federation of Housing Associations, said he was aware of the need for pay restraint, but denied salaries were extravagant.
"The housing association movement is perfectly aware of the economic difficulties the country is in and is more than willing to play its part in getting through those difficulties.
"We appreciate the need for restraint in all areas of expenditure including staff pay," he said.
"I do not accept that they (salaries) are extravagant, nor out of kilter with those of their counterparts in Great Britain. I'm sorry that the minister thinks that."
Mr Williamson said that more than half of the chief executives of housing associations in Northern Ireland are earning less than £50,000 a year.
He said there was a wide variety of associations, none of which were underwritten by the taxpayer.
"It's only a relatively small number that are doing that massive development, they're carrying huge risks," he said.
The minister, Mr Attwood, has raised the issue of chief executive's salaries with the federation.
"I have had some difficult conversations with housing associations in recent months," he said on Monday.
Mr Attwood said he valued the work the associations did and they had built houses for thousands of people.
"But I am concerned there may be too many housing associations," he said
"I'm anxious that they spend their money more wisely, that they procure building and services contracts together and I'm also concerned that they have packages for some of their chief executives that are generous.
"I'm saying to them very clearly - I've said it to them privately and publicly and I'm saying it again - I want them to exercise pay restraint."