Proposals after NI prisoner's death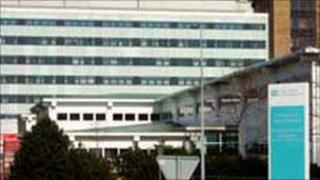 The Prisoner Ombudsman has made five recommendations after an investigation into the death of an NI prisoner.
Paul Henderson, 59, died at Altnagelvin Hospital in Londonderry, while in the custody of Magilligan Prison in 2009.
Mr Henderson was placed on remand in jail in 2004. He was later sentenced of 12 years for attempted rape. He had been diagnosed with cancer in December 2008.
Justice Minister David Ford said the recommendations had been accepted.
Following Mr Henderson's death, the Prisoner Ombudsman, Pauline McCabe, has recommended that the Prison Service and South Eastern Health and Social Care Trust (SEHSCT) take action to ensure all Northern Ireland hospitals are aware of the correct process for notifying prisoner appointments.
She also advised that the service and trust ensure that when consideration is being given to the cancellation of an appointment, "full account" is taken of appropriate guidance and targets in respect of symptoms/investigations.
Mrs McCabe recommended that both bodies review their process for booking the Prisoner Escort Group to take prisoners to hospital appointments and ensure "current arrangements are fit for purpose".
She also recommended that missed or rescheduled appointments are "fully documented" on the relevant computer system.
Areas for improvement
Mrs McCabe proposed the prison service review "arrangements and responsibilities for ensuring that family members are provided with accurate and timely information when a prisoner is transferred to hospital in serious circumstances".
Justice Minister David Ford said Mrs McCabe's recommendations had been accepted.
He said the director general of the prison service had published an action plan in response to the recommendations.
Mr Ford said four of the proposals had already been implemented, while the fifth was expected to be implemented by the end of November.
Mr Ford added: "I particularly welcome the finding of the independent review that the care that was given by prison health services was entirely similar to that which one would expect in a civilian setting and was generally of a high quality.
"It is pleasing to note that the family of the deceased were greatly appreciative of the efforts of staff.
"The Ombudsman has however identified some areas for improvement in relation to procedures for hospital appointments and these are being addressed in the action plan which is being published in response to the report."