NI drinkers 'twice as likely to suffer heart attack'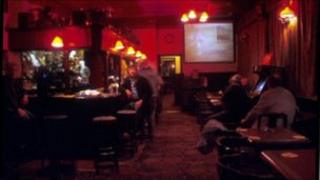 A new study has found that, when it comes to Belfast men, it may not be how much alcohol you drink that matters, but how you drink it.
The research, published in the British Medical Journal compared the drinking habits of middle-aged men in Belfast with their peers in France.
It found that although men in Belfast and France drink the same amount each week, Northern Irish drinkers suffer higher incidences of heart disease.
The likely explanation is that while French men spread their alcohol consumption evenly throughout the week, Belfast men are more likely to drink all of it over the course of one or two days.
The researchers found that men in Belfast who were classed as "binge drinkers" were nearly twice as likely to suffer a heart attack or die from heart disease when compared to moderate drinkers.
Recommended limits
Senior Cardiac Nurse with the British Heart Foundation, Amy Thompson, said the study reinforced what was already known.
"It's important to avoid binge drinking and it's better to have a small amount of alcohol regularly rather than large amounts in one go," she said.
"If you do drink, it's important to keep within the recommended limits. Women should not regularly drink more than two to three units a day and men should not regularly drink more than three to four units a day."
However, there was a small consolation for Northern Irish drinkers; wine drinking was associated with a lower risk of serious coronary events, whether you are drinking it on the Champs Elyssee or the Malone Road.