Bank of Ireland art sale 'to raise 1m euros'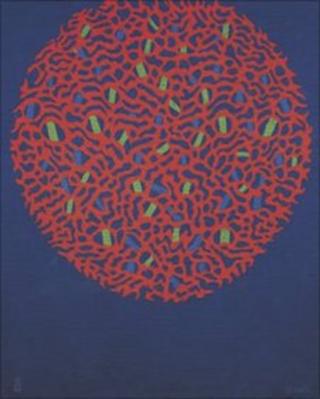 The sale of part of Bank of Ireland's art collection is expected to raise at least 1m euros at an auction in Dublin on Wednesday evening.
Auctioneers Adam's said it had unprecedented interest in the sale, with the venue being moved from Adam's offices to the nearby Shelbourne Hotel due to demand.
The auctioneer's managing director James O'Halloran said that more than 3,500 people had visited the public viewings which began on Saturday.
"I would certainly hope it is successful given the amount of interest that has been shown," he added.
"However, I would add that when you have been in this game as long as I have, you learn to wait until the hammer has fallen for the last time before making any judgement."
Bank of Ireland has been badly exposed to the Irish banking crisis and the resulting fall in property prices.
Reports on Wednesday suggested that it will be effectively nationalised as a consequence of the EU and IMF bail-out.
Disposal
The auction is the first stage in the bank's disposal of its art collection, which contains about 2,000 pieces.
In total, 145 pieces are to go under the hammer on Wednesday, including paintings by renowned Northern Irish artist Paul Henry.
Clouds at Sunset, painted in 1910, is expected to go for between 30,000 and 50,000 euros while Turf Stacks by a Pool, a 1928 piece, is thought likely to fetch between 30,000 and 40,000.
"I would certainly expect the Henry pieces to sell, given the significant amount of interest in them already. It is really just a question of how much they go for," Mr O'Halloran said.
Works by other artists from Northern Ireland including Graham Knuttall, Norman McCaig, Brian Ballard and Kieran McGoran are also up for sale.
The bank has said it will not benefit from the sale and that all profits will be given to community-based arts projects.