Inquest opens into mother's death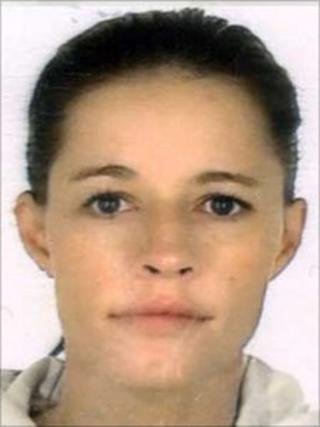 An inquest has begun into the death of a County Antrim woman who died a fortnight after giving birth in 2007.
Terri-Louise Moore died in Belfast City Hospital after delivering a healthy baby girl in Antrim Area Hospital.
Both the Northern and Belfast Health trusts accept that 34-year-old Mrs Moore died from clots on the lung.
The inquest is to establish whether these could have been detected earlier and if so, could her life have been saved.
Terri-Louise Moore died in November 2007 but her family's initial request for an inquest was turned down in 2008 by the Chief Coroner John Leckey.
Then earlier this year in a highly unusual move, the Attorney General, John Larkin, directed the coroner to hold fresh inquests into three high profile cases including Mrs Moore's.
Temperature
The inquest heard that Mrs Moore was 33 weeks pregnant when she was admitted to the Northern Trust Hospital after her waters broke and she was suffering from stomach cramps.
While a Caesarean section was being performed, Mrs Moore developed a temperature which persisted.
At her inquest, her husband Mark, recalled how "infrequently" his wife had been checked by nurses on the ward hours following the birth.
He told the coroner's court, that when his wife raised this with staff, a ward sister told her: "You don't get one-to-one care in here, love".
On behalf of the family, barrister David McBrien read a list of questions that had been submitted to the Northern Health Trust in 2008.
They included: Why had attempts been made to induce Mrs Moore's labour, what had caused her post-natal temperature, whether too many doctors had been involved in her case and why there had been a delay in transferring hospital notes and copies of scans to the Belfast City hospital from Antrim.
Mrs Moore remained in Antrim Area Hospital for almost a fortnight. Her condition deteriorated and eventually she was transferred to the Belfast City Hospital on 10 December. She died 24 hours later.
The inquest continues.