Fewer migrants coming to NI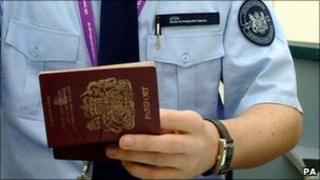 The number of international migrants coming to live and work in Northern Ireland is falling.
Figures from the Statistics and Research Agency show it is the second year there has been a decline.
In the year up to June 2009, 2,100 more people came to NI to live than left - compared to 5,700 the year before.
It is estimated there are 39,000 people of central and eastern European background living in Northern Ireland - about 2% of the total population.
That percentage varies across the country, from as high as 8% in Dungannon to less than 0.5% in Larne.
In both 2005-6 and 2006-7 about 10,000 net residents were added to Northern Ireland.
Early figures indicate that the downward trend will continue into 2010.
In 2009, just under one in 10 births in Northern Ireland (2,300 births out of 24,900) were to mothers born outside the UK and Ireland, compared to 3% of births in 2001.