Londonderry to host 2013 Turner Prize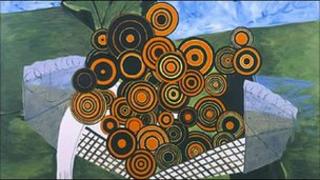 Londonderry is to host the 2013 Turner Prize as part of its City of Culture celebrations.
It is the first time the prestigious art prize has been held in Northern Ireland.
Derry will host a three-month-long exhibition created by the shortlisted artists, as well as the ceremony announcing the winner.
It is expected to attract between 70,000 and 90,000 visitors to the city.
The Tate, which runs the Turner Prize, said showing it outside London would "attract new audiences around the country and bring the prize to a wider and more diverse audience outside the capital".
"This is part of our remit and aspiration to share the collection and programmes as widely as possible and to promote public understanding and enjoyment of British, modern and contemporary art."
The Foyle MP Mark Durkan said the Turner Prize would be a great boost to tourism in the city.
"It is fantastic news, and hopefully a sign of things to come."
Declan McGonagle from City of Culture 2013 - who was himself nominated for the Turner Prize in 1987 - said it was an "exceptional" opportunity for the city.
"The city looks forward to finalising the arrangements for hosting this prestigious event in the city in 2013."
The venue for the prize has not yet been decided, but Mr McGonagle said the first choice would be the former army barracks at Ebrington.
'Coup'
Derry beat off competition from Birmingham, Sheffield and Norwich to become UK City of Culture in 2013.
The city has long been known as a centre for contemporary art.
Derry's best-known artist, Willie Doherty, was nominated for the Turner Prize in 1994 and 2003.
He said the Turner Prize was "a real coup for Derry".
"It think it's fantastic it's coming here, but it doesn't surprise me.
"We have the quality of work and the level of engagement with art here already.
"There's nothing we can't handle, and I think Derry will put on a really good show."
The city also boasts two successful contemporary art venues, Void and the Context Gallery.
Derry also hosted one of Anthony Gormley's first public art projects, a set of sculptures reminiscent of the Angel of the North which were installed on the city walls.