Charity saves vital lung service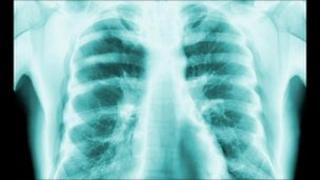 A leading health charity has stepped in to save a service for people with a deadly lung disease.
The Respiratory Support Network operates in 23 locations across NI. It was established with a lottery grant of about £500,000 in 2003.
Its three-year funding period ended this month and the Northern Ireland Chest Heart and Stroke Association decided to keep the service going.
The network helps people with chronic obstructive pulmonary diseases (COPD).
Whilst COPD, the collective term for a group of lung diseases that make breathing difficult, cannot be cured its symptoms can be managed with drug treatment and lifestyle changes.
Many sufferers are confined to their home and the local support group eases the sense of isolation.
The groups also help those affected to manage their illness and reduce hospital admissions.
NICHS Chief Executive Andrew Dougal said they were very grateful to the Big Lottery Fund for helping to get the project off the ground.
"In the current financial uncertainty, we feared that we might not be able to provide the level of funding required to continue it. But this service is hugely important to those who use it," he said.
"It's also vitally important for society as a whole, since COPD and other respiratory illnesses cost the Health Service £47m to treat each year in Northern Ireland alone.
"We have shown that the support groups can help people avoid stays in hospital by reducing the number of flare-ups in their condition, so it's of benefit not just to the individual, but to the NHS as well."