New details revealed on Belfast Troubles killing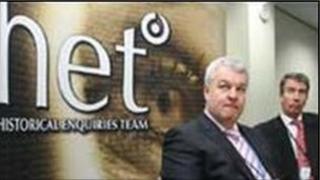 New details are expected to emerge later relating to an investigation into a controversial killing by the Army during the Troubles.
Michael McLarnon, 22, was fatally wounded in Etna Drive in Ardoyne, north Belfast, on 28 October 1971.
The Committee on the Administration of Justice is due to publish a report by the Historical Enquiries Team.
It is expected to show that the killing was not carried out by the man who admitted it.
Mr McLarnon's death was the subject of a BBC programme in 2006.