Paisley in call for Ballymena to be a city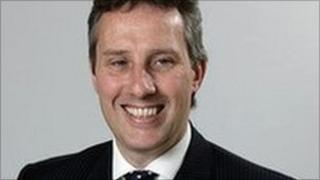 The North Antrim MP Ian Paisley Junior has called for Ballymena to be designated a city.
To mark the Queen's Diamond Jubilee in 2012, it has been announced that one UK town will be granted city status.
Mr Paisley made an appeal in the House of Commons on Wednesday for the County Antrim town to be honoured.
Prime Minister David Cameron did not give the plea exclusive endorsement, but said he would assess the matter further.
"I will certainly have a look at that," Mr Cameron said.
"I know these campaigns for city status can gain traction and before I start endorsing every single one I will perhaps have a look at what he says and I am sure a very strong case."