1,200 homes hit in Belfast power shortage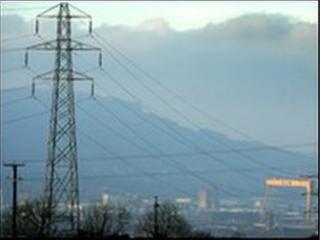 More than 1,200 homeowners were left without power in Belfast on Thursday night due to an electrical fault.
A spokeswoman for NIE said a problem with an underground cable left homes in the Old Park and Cavehill Road areas without electricity for up to five hours.
She said the fault happened at 1615 GMT and all customers had their power restored by 2100 GMT.
The spokeswoman added: "We had a number of teams working on the issue.
"The customers were restored in groups throughout the evening using back up cables. Tomorrow morning teams will excavate the fault and place the customers back on the main line."
Local MLA Carál Ní Chuilín said the shortage came at a particularly bad time because of the cold weather.
She added: "Given the adverse weather this is obviously a cause of great concern particularly for families and elderly people.
"I want to commend and thank the efforts put in by NIE workers to restore power to the effected homes"