Ruane supports principals over school closures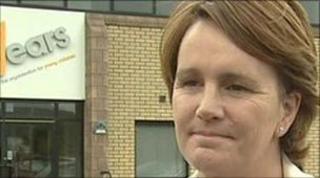 The education minister has given her support to principals who have closed their schools because of the snow.
More than half of Northern Ireland's 1200 schools have now closed due to the weather.
Catriona Ruane said "principals did not take the decision to close their school lightly".
She said the safety of children and staff was paramount and no risks should be taken where roads may be difficult to travel on.
"We are fortunate to have very dedicated and professional teaching staff who will do everything to ensure children do not fall behind in their studies," she said.
"I appreciate the inconvenience this can cause for parents but know that they too put the safety of their children first."