Burst pipes warning ahead of Northern Ireland thaw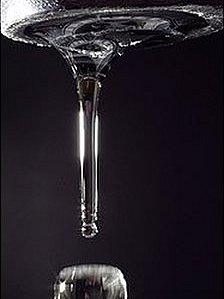 Homes are at risk of burst pipes when temperatures begin to rise after the cold spell, NI Water has warned.
It is advising people to check their water pipes for frost and ice damage.
Customer services head Liam Mulholland said householders should keep heat circulating and ensure that pipes were insulated.
"If you find that your neighbours don't have supply, there's a good chance it could be something that NI Water can help you with," he said.
"If it's just your water that's off, it might be a supply pipe issue on your own property and therefore it's critical that you know where your stop-valves are so that you can isolate your property.
"Then obviously, check your supply pipes, check your internal pipework to make sure that nothing is leaking."
Related Internet Links
The BBC is not responsible for the content of external sites.