County Down property company owes bank £40m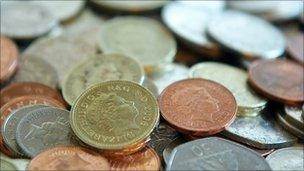 A County Down property company which collapsed in October owes a bank more than £40m, a report has shown.
Network Trading Group Ltd, which was based at Bridge Street in Banbridge, owned properties in Portadown, Larne, Lisburn, Dunmurry, Belfast and Culcavy.
Using the properties as security, the firm had borrowed £42.5m from Bank of Scotland (Ireland).
The administrator, John Hansen of KPMG, said the value of the properties was significantly lower than the bank debt.
The likely value of the properties has not yet been disclosed so it is unclear how much money the bank will lose.
Bank of Scotland (Ireland) has been badly hit in the property crash and is being wound down by its parent company, Lloyds.
Small creditors of Network Trading Group are owed around £124,000 and the administrator has warned that none of that is likely to be repaid.
The company was set up in 1997. By the end of 2008 it was unable to generate enough income to pay the interest on its bank loans.
An accountancy firm reviewed the business and following that the bank called in the administrators.
The company was controlled by Banbridge businessman, Adrian Nicholl.
Earlier this year another company of which he was a director of, Sonah (NI) Ltd, was placed into liquidation.
That firm operated the Highways Hotel in Larne, which closed its doors in July.
It owed creditors more than £1m when it went bust. The main secured creditor was drinks firm Diageo, which held a £311,000 mortgage over the hotel's lease and drinks licence.
The administrator's report on Network Trading Group said that some of the Bank of Scotland (Ireland) loans were also secured on the hotel.
Mr Nicholl was also listed as the chairman of the Portadown charitable company, the Thornton Trust, which is being liquidated.
The Thornton Trust collapsed with debts estimated at more than £12m after its property investments turned sour.