Woman raped in Belfast city centre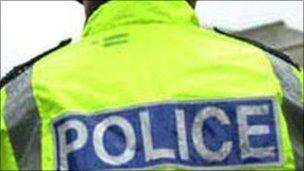 A 20-year-old woman has been raped in Belfast city centre.
The attack happened close to the Rain nightclub in Tomb Street some time between Friday night and the early hours of Saturday morning after the woman became separated from friends.
Her alleged attacker is described as being in his late 20s/early 30s with "short dirty fair hair".
He is described as being 5ft 7ins tall and was wearing a blue and white striped shirt.