Woman dies in north Belfast house fire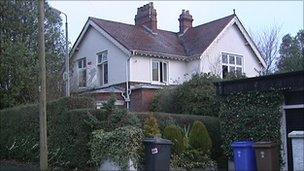 A woman has died in a house fire in north Belfast.
The fire broke out in a house at Chichester Park North off the Antrim Road just after 2100 GMT on Tuesday.
Up to 20 firefighters were involved in tackling the blaze. The woman's name has not yet been released.
Group Commander Alan Lamsley said he believed the fire had been started accidentally and that a smoke alarm in the house was not working.
"When the crews arrived on the scene it became clear that it was believed the woman was in the property," he said.
"The crews very quickly entered the house - it was a substantial fire on the ground floor.
"They quickly located the person, but it became clear we were dealing with a fatality."
He urged everyone to make sure they had a working smoke alarm in the homes.