PAC report raises concerns over DLA appeal process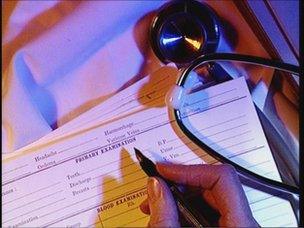 The appeals procedure for Disability Living Allowance (DLA) applicants needs to be improved and made less stressful, according to a new report.
The Public Accounts Committee (PAC) highlighted several issues with the current process.
The report raised concerns about the length of time it takes to reach a decision on an appeal.
It also pointed to a lack of co-operation between the bodies involved in the appeals procedure.
Paul Maskey, Chair of the PAC said: "Decisions over DLA are of course complex and stressful for all involved.
"It is important that the process works as smoothly as possible."
The report, entitled The Administration and Management of the Disability Living Allowance Reconsideration and Appeals Process, looked at how the application and appeals process for DLA operated.
It found that although steps have been taken to improve the system, further adjustments are urgently required.
Mr Maskey said: "The appeals process is itself an important mechanism which allows applicants to challenge decisions they are unhappy with.
"While the committee is encouraged that average times for an appeal to be decided have come down from 31 to 22 weeks, further improvements are desirable.
"One of the concerns highlighted in the report is the need for everyone involved in the appeals process - the Department for Social Development, the Courts and Tribunals Service and the President of Appeal Tribunals - to work together in a constructive partnership.
"Contentious issues, such as the attendance of Social Security Agency officials at tribunals, need to be resolved by all bodies involved to focus on the needs of those challenging decisions."
In 2009-2010 the Social Security Agency made 59,065 DLA decisions.
In the same period the agency received 6,337 appeals.
Mr Maskey said it is important to simplify the process and improve the evidence made available to agency staff.
He added: "This should help ensure the right decisions are made in the first instance and the number of appeals reduced."