Shots are fired at house in west Belfast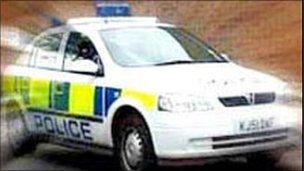 A number of shots have been fired at a house in the Beechmount area of west Belfast.
At least three shots were fired at the front door of a house at Amcomri Street just before 1930 GMT on Wednesday.
When police arrived they found another strike mark on a living room wall inside the house. No-one was in the home at the time.
Police have appealed for information about three men - one wearing balaclava - seen in the area at the time.
SDLP councillor Tim Attwood condemned the gunmen.
"This is another violent and dangerous attack on our community and people here are really fed up with those who seem to think that they can take the law into their own hands and incite fear in our neighbourhood," he said.