Department of Culture, Arts and Leisure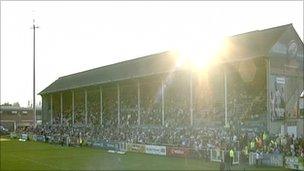 Budget for 2010/11: Recurrent spending £113.3m Capital spending £60m
Projections for the next four years: The budget projects that by 2014/15 recurrent departmental spending will fall by about 9%.
The department's capital investment budget will increase in cash terms to £86m in 2014/15.
Possible impact: DCAL has a number of responsibilites including funding of sport, libraries, museums and the arts.
The cut in the department's day-to-day spending is one of the most severe announced in the budget.
However, it had been expected within the department with a DCAL civil servant telling a Stormont committee in the autumn that job losses were inevitable because of the cuts.
The minister responsible, Nelson McCausland, has identified priorities for ringfencing within his department including the Ulster-Scots Academy, an IT project for libraries, and the World Police and Fire Games, due to held in Northern Ireland in 2013.