Department for Enterprise, Trade and Investment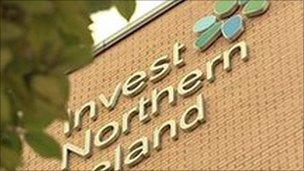 Budget for 2010/11: Recurrent spending £200m Capital spending £28m
Projections for the next four years: The budget projects that day-to-day departmental spending will rise by around 3% by 2014/15.
Capital spending will fall by £45m a drop of 60%.
Possible impact: The department's main focus is to rebalance the Northern Ireland economy towards the private sector.
Much of its current expenditure is focused on attracting foreign direct investment as well as boosting indigenous private sector growth.
The fact that its day-to-day budget has survived relatively unscathed may be traced back to the fact that all the main parties acknowledge that Northern Ireland urgently needs to wean itself off its reliance on the public sector for economic activity.