Man arrested in Bristol over Armagh man's murder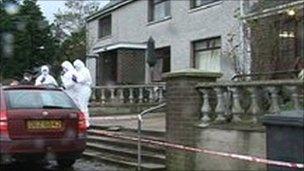 A 23-year-old man has been arrested in connection with the murder of Victor Stewart in County Armagh in 2008.
The man was arrested by the PSNI with the assistance of Avon and Somerset police in the Bristol area. He will be transported to Northern Ireland for questioning by police
Mr Stewart's body was found at his house on the Creevekeeran Road in Middletown.
The police said the 45-year-old dairy farmer had suffered a violent death.