Belfast court throws out teen appeal over DNA retention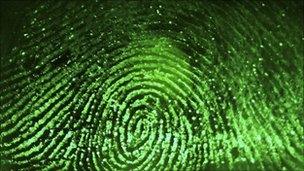 A court has thrown out a schoolboy's application to force the PSNI to discard his fingerprints and DNA.
The 16-year-old had sought a judicial review of the decision to keep the material after he was arrested for a burglary two years ago.
Judges at the High Court also dismissed a claim that keeping photos of the youth on file breached his privacy.
Lawyers for the youth, who was never prosecuted, now plan to appeal to the Supreme Court.
They have claimed that refusing to destroy the material flouted their client's rights under the European Convention on Human Rights.
The teenager cannot be named because of his age.
The case went ahead amid anticipated legislative changes which would reduce statutory powers to retain DNA samples and fingerprints.
They have yet to come into force.
Judges also had to take account of conflicting decisions by the House of Lords and the European Court of Human Rights in a similar case about samples and profiles being retained after criminal proceedings had finished.
Delivering judgement on Thursday, Mr Justice McCloskey said the court was bound to follow the decision reached in the Lords on fingerprints and DNA and that therefore "this aspect of the applicant's challenge fails".
He added: "The retention by the police service of the applicant's photographic images, in the terms outlined above, does not interfere with his right to respect for private life protected by Article 8(1) of the ECHR."
However, with law lords at the Supreme Court set to overturn their own reasoning in the similar case which factored into the judges' verdict, Mr Justice McCloskey acknowledged that, if the court's conclusion is proven wrong, any interference with the teenager's right to privacy would not be justified.
The judge, sitting with Lord Chief Justice Sir Declan Morgan and Mr Jusitce Weatherup, refused leave to appeal to the Supreme Court.
The refusal was because of a separate, imminent appeal which could determine most of the issues at stake.
Mr Justice McCloskey said: "We are mindful of the possibility, albeit slender, that the applicant could successfully petition the Supreme Court for permission to appeal in sufficient time to enable the two cases to be conjoined or, perhaps, could belatedly seek permission to intervene.
"In any event, it will be open to the Supreme Court to decide whether the issues determined by this judgement warrant the grant of permission to appeal and, if so, how the appeal should be managed in consequence."