Man is injured in Omagh assault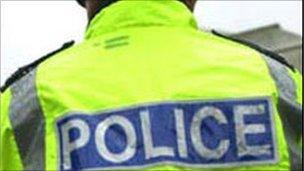 A 40-year-old man has been treated in hospital after being assaulted as he crossed a road in Omagh, County Tyrone, on Christmas Day.
He was walking across the Dromore Road with a woman at 0115 GMT when he was approached by another man and assaulted.
The man was treated in hospital for injuries after he was punched and kicked to the head.
The attacker made off in the direction of O'Kane Park.
The victim has since been released from hospital.