Woman in 90s robbed in her south Belfast home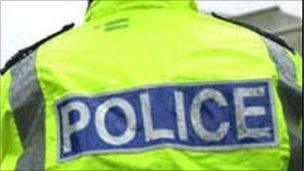 A woman in her early 90s has been threatened by robbers in south Belfast.
Three men - one armed with a screwdriver - went into her home in Locksley Park at about 2200 GMT on Wednesday.
One remained with her in the living room while the other two searched the house. They left with cash. The woman was left shaken but uninjured.
Police have appealed for anyone with any information about the robbery to get in contact with them.