Vehicles damaged in Lisburn arson attack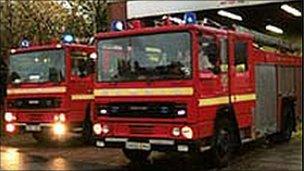 A number of vehicles have been damaged in an arson attack in Lisburn.
It happened at a house in Rathvarna Drive at about 0400 GMT on Friday.
A caravan and three vehicles were badly damaged. Three houses were evacuated while the fire was brought under control.
Police have appelaed for anyone who witnessed anything suspicious in the area or has any information about the attack to contact them.