Retailers' group warns VAT hike will hinder NI recovery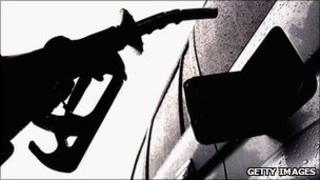 A group which represents NI retailers has warned that the VAT rise will slow down NI's economic recovery and will cost jobs in the retail sector.
The NI Independent Retail Trade Association (NIRTA) said the rise from 17.5% to 20% was at a time when local retailers were already struggling.
NIRTA said businesses are also having to cope with increases in energy and transport costs.
Consumer spending is expected to fall in the first quarter of 2011.
The Chief Executive of NIRTA, Glyn Roberts, believes the rise in the rate of VAT will turn out to be completely counterproductive.
"I think this is a major mistake by the coalition government at a time when we need to stimulate consumer demand," he said.
"We need to get people spending more.
"I think this is the wrong way to go and I think there is also a considerable hassle factor for small retailers having to change all of their pricing, effectively on a bank holiday and so soon after the New Year."
'Difficult year'
Martin McCrossan, Chairman of Derry City Centre Traders' Forum, said many shop owners are already struggling.
"They don't want to scare away the punters and what they're trying to do is to absorb the price increase so that it won't really affect people coming into their business.
"The previous weeks before Christmas, that was a complete disaster and as everyone knows, it's the few weeks of Christmas that actually pay the bills for January, February and March.
"I have no hesitation in saying that this is going to be a very difficult year and with the VAT increase, it's not going to be easy."
Garbhan O'Doherty has property interests in Londonderry and London, and runs pubs, hotels, and off-licences in the north-west.
"The price of a pint, unfortunately, must go up due to the VAT increase primarily," he said.
"The suppliers want to put an increase on as well, because in the world markets the various commodities are rising in prices.
"There's certainly upward pressures on pricing which is not good news, all round," he warned.