Thieves smash up shop during Dunmurry robbery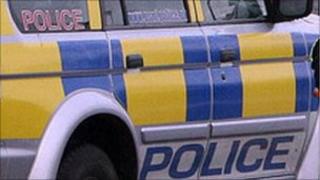 A shop assistant has been treated for shock after being threatened by two men armed with a meat cleaver and a baseball bat in Dunmurry on Tuesday.
After the pair demanded that the woman hand over cash, the man carrying the baseball bat smashed the till and grabbed a small sum of money.
As the man and his accomplice were leaving the shop he smashed a glass counter.
A woman who witnessed the robbery was "very shaken" but otherwise uninjured.