Bank employee stole £3,000 from customers accounts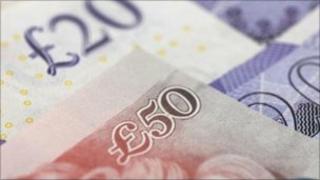 A bank worker who stole almost £3,000 from customers' accounts has been ordered to carry out community service.
Jason Christie, 36, of Ardvanagh Road in Conlig in County Down pleaded guilty to two counts of fraud by abuse of position and theft.
He took £2,848.47 from accounts at the Nationwide Building Society.
Belfast Magistrates Court heard he deposited money into his own account when carrying out transfers for customers or closing their accounts.
The court ordered him to repay the amount stolen in full.
A defence lawyer told the court Christie had been in £18,000 of debt and had allowed "his finances to get the better of him".
The solicitor added: "He has lost his career and his prospects of ever getting gainful employment again are greatly diminished.
"He fully accepts his culpability and fully accepts the ramifications of that. He accepts he does have to repay the full amount."
District Judge Fiona Bagnall said she was impressed with how Christie had met the charges and by the contents of a report prepared on him.
She said his remorse appeared genuine, and noted that he had brought £2,000 with him to go towards paying back the stolen cash.
Christie was sentenced to 200 hours community service for each offence.
He was given 26 weeks to repay the outstanding money.