Trust 'reluctant' over swine flu death - Cubitt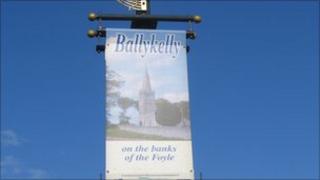 The Western Trust was "reluctant" to reveal that a Ballykelly man who died of swine flu was suffering from the infection, a local councillor has said.
Leslie Cubitt, who is a friend of the 52-year-old and his family, said they were "shocked" at the diagnosis.
"He was a strong, hard-working man with two children, yet died so suddenly."
A spokesperson from the Western Health Trust said they did not comment on individual cases.
Mr Cubitt said the victim was initially admitted to hospital suffering from pneumonia.
His condition continued to deteriorate, and he was diagnosed with swine flu.
"He went into hospital and he never came out.
"It's extremely sad for the family, and I've already expressed my condolences to them personally.
"The whole village is shocked that a healthy man could die so suddenly."
Leslie Cubitt said more information should be made available to the public.
"If somebody has died then authorities should come out and advise people.
"They should tell people there is a risk of swine flu and advise them what to do."
There are currently more than 200 cases of the H1N1 infection in Northern Ireland.