Armagh man jailed for ear-biting attack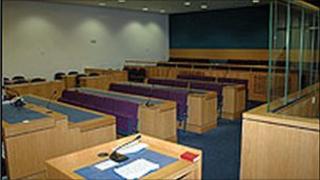 A 23-year-old Armagh man who bit the ear of his ex-girlfriend's new lover has been jailed for two years.
Newry Crown Court, sitting in Belfast, heard Shane O'Neill could not remember the circumstances of the attack in his former girlfriend's home in May 2008.
The judge told O'Neill his lack of memory may have resulted from his subconscious blocking it because, "you were so revolted by your own actions".
He said the case was a "tragedy" for all concerned.
O'Neill, of Glen Macha, admitted wounding with intent to cause grievous bodily harm.
The judge said the victim had suffered painful disfiguring injuries, while O'Neill, a hard worker from a good background, had lost his clear record.
He added that while he was "suppressing" his revulsion at the injury inflicted by O'Neill, society would better be served by allowing him to get help in tackling his problems of anger and alcohol management upon his release from prison.
A Crown lawyer said that after the victim had been out drinking, he returned to his girlfriend's home and went to have a sleep in the spare room.
He later awoke to find O'Neill in the room calling him a "black bastard" before jumping on the bed attacking him and biting into his ear which later had to be stitched.
A lawyer for O'Neill said he was extremely intoxicated at the time and recalled little of what occurred, in particular making the sectarian remark which was "not in his nature" and completely out of character.