50 Kilkeel homes still without water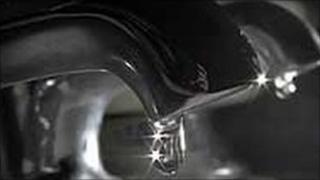 About 50 homes in the Kilkeel area are still without water.
The disruption, which began on Thursday, was caused by a burst pipe on the Head Road in the town.
NI Water's Liam Mulholland said its repair squads worked throughout the night, but airlocks meant some people were still without supply.
However, it is understood that most customers have had their water restored.
The company had said the supply would be restored by midnight on Thursday, but it said the repair had been more difficult than anticipated.
Areas which are still affected are: Ballyveaghmore Road, Longstone Road, sections of Old Town Road and Scrogg Road.
Mechanical failures with specialist equipment had delayed the repair process, a spokeswoman said.
In a statement, NI Water warned that the supply could appeared discoloured and customers should run their taps.
Customers can contact Waterline on 08457 440088 for further information, details are also available on our website www.niwater.com