Homes evacuated in security alert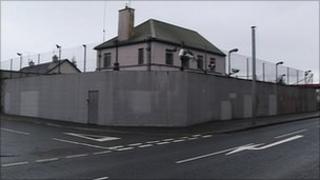 A number of people have been forced to leave their homes because of an overnight security alert at Sion Mills, County Tyrone.
A security operation was put in place in the village on Friday night.
Houses in the Marshalls Row and Church Side Court areas were evacuated after a call was received that a device had been left.
People had to stay in a local church hall or with relatives. Nothing was found and the alert is now over.
Residents in the area were particularly upset for one family, whose daughter's wake was taking place in the village at the time.
Andy Patten, a community worker in the area, said the entire community was "disgusted".
"There was a lot of outrage at that time of night with the weather and everything else," he said.
"People were disgusted. The fact that this affected the elderly, the infirm and children with disabilities was absolutely disgraceful."