Law Society takes Belfast fraud solicitor to court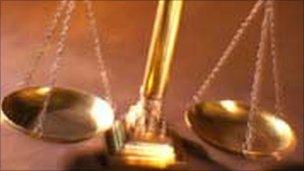 A Belfast solicitor who received a suspended sentence for a £445,000 mortgage fraud is facing a fresh attempt to have him jailed.
The Law Society is seeking to have Philip Krown, 54, jailed for contempt of court for drawing down an £83,000 pension fund, breaking an injunction.
The High Court heard a claim he either spent or "secreted" the money after putting it into an Isle of Man account.
The case was adjourned in Belfast on Tuesday.
This was to allow Krown, also known as William Philip Crossey, an opportunity to hand over details on any other foreign bank accounts.
A judge was also told that £16,000 was seized by police from a safety deposit box in London.
Krown, who ran a successful legal practice in east Belfast, was struck off the lawyer's roll last year for siphoning off funds to go on "a hedonistic adventure".
He received a suspended four-year jail sentence in November 2009.
The fraud concerned the remortgage of Krown's home in Groomsport, County Down.
He spent the £445,000 remortgage funds rather than using them to pay off an existing loan.
At that time, the court heard he used the proceeds of mortgage fraud to fund "a hedonistic adventure", spending some of the cash on an account at London's Ritz Hotel.
In court on Tuesday, the Law Society argued he breached an injunction granted to the body in its role as having power of attorney over his financial affairs.